Category:

Dessert

Please follow and like us:
When you have a household full of monkeys, you buy a lot of bananas. And when you're the stay-at-zoo-mom, you buy a lot of coffee. And when you combine the two and make muffins, you wonder where they've been all your life. Add some chocolate chips and the perfect marriage of flavors come together in a bite sized little treat.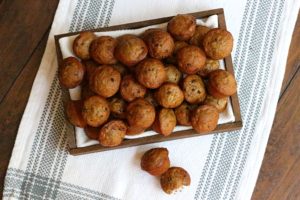 Please follow and like us:
How cute are these dried fruit stuffed baked apples???? They're as delicious as they are adorable and perfectly festive for the upcoming new year for the trees, Tu B'Shvat!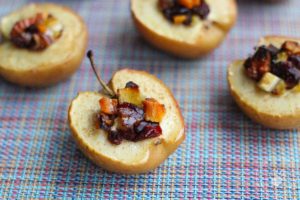 Please follow and like us: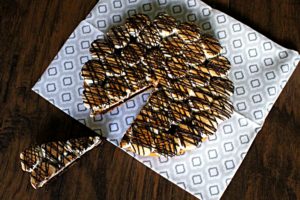 They say time flies when you're having fun. I think it flies especially quickly in the summer.
I'm not a pool kind of person.. or a basking in the sun kind of person. My favorite part of summer is hanging out around a hubb-made bonfire on a chilly night upstate with friends and drinks and s'mores.
Please follow and like us: