Category:

Your Tantrum Cooking

Please follow and like us: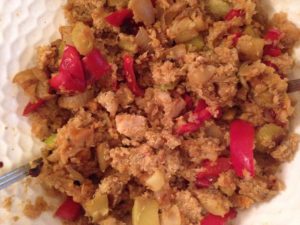 Sori Goldstein sent us this pic of her version of Roasted Veggie Quinoa. She cleverly took it from side dish to full meal in a bowl with the addition of leftover chicken. She also added some leftover store bought soy based dressing and tossed it all together. Yum! Thanks Sori!
Please follow and like us: