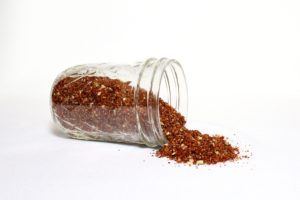 Store bought spice rubs are a Godsend. Pre measured, pre packaged, just sprinkle and go. Minimal thinking required. My kinda shortcut.
Until, of course, you get hooked on a specific spice rub that happens to be seasonal while your addiction is year-round. So you sit there and wonder how you'll carry on. You wonder what you'll put on your steaks now.. You wonder if life is still worth living. You wonder if, perhaps, you're a tad too dramatic.
BBQ season is back in full swing and the stores are now fully stocked with coffee garlic rub, but you know what, stores? I'm over it. Because I can make my own. So there! Oh, and I like mine even better because yours needed more salt. That's right, I said it.
Maybe (hopefully) you're not as insane as I am and you just don't live near the stores that carry this rub. This particular store shall remain nameless. But let's just say it rhymes with Shmader Shmoes.
Or maybe you have all these ingredients on hand anyway and realize how ridiculously cheap it is to enable your own addiction vs the pre packaged price tag. Whatever your reason, you're taken care of.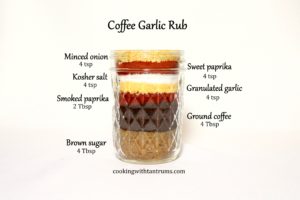 You can play with the amounts and halve or quarter the recipe. Or double or triple it. Keep it sealed in an airtight container in your spice cabinet and use as you wish. Each ingredient plays a key role in flavor so try not to substitute. Brown sugar adds sweetness with a depth that you just won't get from white sugar. Ground coffee beans are more earthy and less bitter than instant. Smoked paprika is my new BFF and an absolute must in here. It's easily found in the spice aisle of well stocked supermarkets even if you've never noticed it before. Kosher salt is more coarse than table salt and I like that texture in this rub but you can substitute table salt if you absolutely must. Just use a bit less than listed.
I bet some of you will want to try it with minced garlic and granulated onion. Just to mess with me. Go ahead, knock yourselves out. It will still be awesome but this specific combination is my favorite. Trust me, I've tried 'em all.
I love this on steak and in pulled brisket. I hear it's also fab on grilled chicken, roasted veggies, and even fish. Try it and let me know your favorite way to use it! Email your pics to [email protected] and I'll post my faves to Your Cooking Tantrums.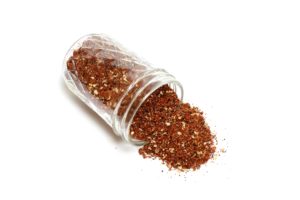 Coffee Garlic Rub
Ingredients
4 Tbsp brown sugar
4 Tbsp ground coffee
2 Tbsp smoked paprika
4 tsp granulated garlic
4 tsp kosher salt
4 tsp sweet paprika
4 tsp minced onion
Instructions
Combine all ingredients in a bowl and mix well, breaking up any bit of brown sugar that clump together. Store in an airtight container.